Examples of Good & Poor Practices
Risk-informed development near transmission pipelines includes consideration of the effects of the pipeline to the community and the effects of the community to the pipeline. Facilities that may be impacted by or may impact the pipeline include:
Parking lots & structures
Roads

Water & sanitary systems and other utilities
Residential, mixed use, commercial and industrial development

Institutional facilities and places of mass public assembly
Public safety & enforcement buildings
Stakeholders should review proposed developments for safe integration with existing transmission pipelines. Consider:
Measures to prevent excavation damage during construction and in the future
Access for pipeline maintenance activities & emergency response
Ability to accomplish safe and timely evacuations if necessary
Maximum separation between proposed facilities and the transmission pipeline
Enhanced fire endurance for structures
Selection and design of vegetation
Potential of gas or hazardous liquid migration in the event of a pipeline release
Effects of noise and odor from pipeline operations
Escalation of risk due to cascading effects
Use of pipeline rights-of-way for uses such as green spaces, parks, golf courses, trails, and other recreational spaces
Following are some examples of good and bad land use planning and development. More examples can be found in the PIPA Report, Partnering to Further Enhance Pipeline Safety in Communities Through Risk-Informed Land Use Planning.
Examples of good land use planning near transmission pipelines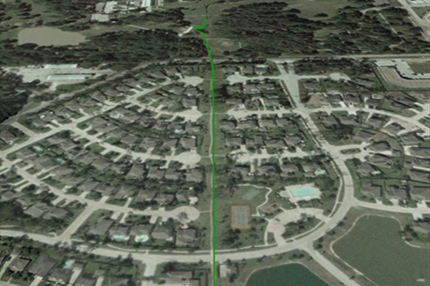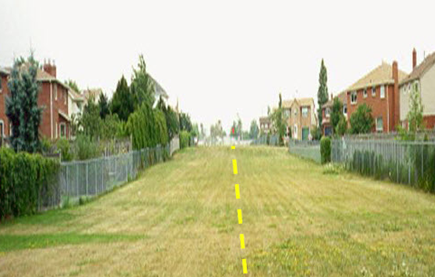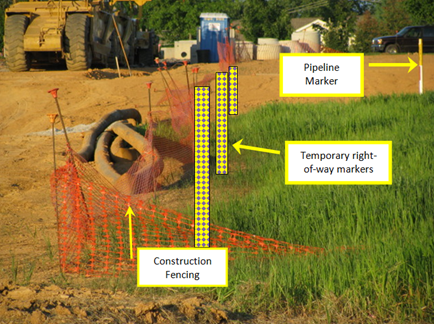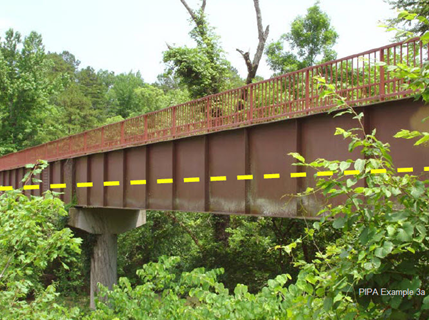 Examples of poor land use planning near transmission pipelines