Pipeline Safety Connects Us All
Register Now

PHMSA's 2013 Public Awareness Workshop
June 19-20, 2013 in Dallas, Texas
PHMSA will conduct a two-day workshop to bring pipeline safety public awareness
stakeholders together to discuss results and/or observations from recent federal and state public awareness inspections,
and gain perspectives from various stakeholders on public awareness challenges and successes to strengthen public awareness.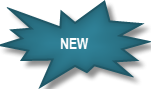 The U.S. Department of Transportation's Pipeline and Hazardous Materials Safety Administration (PHMSA) Office of Pipeline Safety (OPS) is the federal safety authority for ensuring the safe, reliable, and environmentally sound operations of our nation's pipeline transportation system. An important component of OPS's mission is to promote pipeline safety communication and education.
Pipeline safety is a responsibility shared by all stakeholders. Community and pipeline safety is improved through active stakeholder participation, especially with regard to public awareness, damage prevention, risk-informed land use planning, and emergency management efforts.
Click on a puzzle piece below to learn how you can impact pipeline safety.